Lettings at Vange Primary School
Details of Access
Our premises/facilities of our Community Hub with use of IT resources are available for use/hire by the general public also the hall and the grounds, this can happen on the following days and at/between the following times:-
| | | | |
| --- | --- | --- | --- |
| | 00.0 to 12.00 | 12.01 to 18.00 | 18.01 to 24.00 |
| Monday | 9.00 - 12.00 | 12.00 - 18.00 | 18.00 - 21.00 |
| Tuesday | 9.00 - 12.00 | 12.00 - 18.00 | 18.00 - 21.00 |
| Wednesday | 9.00 - 12.00 | 12.00 - 18.00 | 18.00 - 21.00 |
| Thursday | 9.00 - 12.00 | 12.00 - 18.00 | 18.00 - 21.00 |
| Friday | 9.00 - 12.00 | 12.00 - 18.00 | 18.00 - 21.00 |
| Saturday | 9.00 - 12.00 | 12.00 - 18.00 | 18.00 - 21.00 |
| Sunday | 9.00 - 12.00 | 12.00 - 18.00 | 18.00 - 21.00 |
All rentals are available with immediate effect.
Bookings will be taken initially by contacting the school direct via email/telephone, in the long term we would look to set up an online booking system. The school telephone contact is 01268 552160, the lettings email is lettings@vange.essex.sch.uk. Alternatively you can email the school email, admin@vange.essex.sch.uk
Lettings Policy
New Generations
This is a funded project to which we have belonged for two years now. It is aimed at supporting families with children under school age and it provides grants and funding for groups and activities for expectant families, babies and toddlers. All current events and activities will be posted on this page!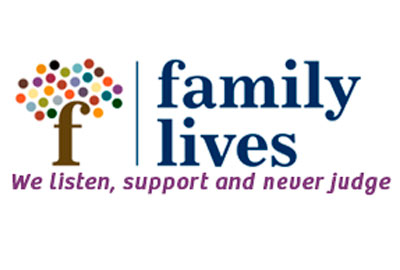 Our vision
Families are the foundation of society. All families should have access to active support and understanding.
Our mission
Family Lives works around the clock, transforming the lives of families, supporting parents and making happier relationships, happier families and a stronger society. Our experience enables us to help families with any problem or challenge that they face. Our trained family support workers, both paid and volunteer, offer all family members immediate and on-going help on the phone, online or in local communities. We use the knowledge gained through our work to inform, support and train professionals and campaign for changes to improve and support family life.
History of Family Lives
Family Lives was formally registered as a charity in 1999, and operated under the name of Parentline Plus. The charity's original formation as Parentline was founded in response to the tragic child abuse case of Maria Colwell in 1973, who was killed by her step-father. The parents that founded Parentline believed that there needed to be a dedicated organisation supporting parents, before they reached crisis point which could result in abuse. A merger in 1999 between the National Stepfamilies Association, Parentline and Parent Network built on the collective experience of these three charities, to provide a range of national and local services to support parents and families across the country.
Parentline Plus reverted back to its registered name of Family Lives in 2011. We still have senior members of staff from all three organisations working at Family Lives. Family Lives has also merged with two small organisations, Bullying UK and TeenBoundaries in 2010 and 2011 respectively, to further the expertise and reach of the organisation. In addition a merger with the respected Parenting UK occurred in November 2012, enhancing our work with professionals and practitioners in the parenting field. In 2014, Action for Prisoners' and Offenders' Families became part of Family Lives, working to support all those who work with families of offenders and prisoners. Currently Family Lives employs 186 staff and 236 volunteers across our central and local offices.
We value being:
C

onfidential

– safe space

Accessible – free, inclusive, around the clock, for everyone
Professional – leading, developing services, volunteers and staff, commentating
Independent and trustworthy – reassuring, 1st call
Empathetic and non-judgmental – personalised, won't stigmatise, open minded, sounding board.
We are one of the first organisations to be awarded a new HSSF quality mark for our work in helping support separated families. This will help parents access a range of support to help them during this challenging time.